About office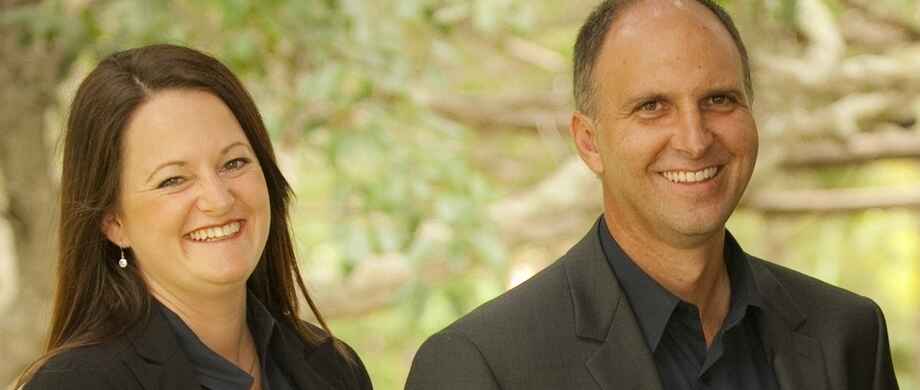 Laing+Simmons Macarthur|Camden is establishing itself as a leading real estate agency for buying, selling and leasing properties in the Macarthur, Camden and Wollondilly area.
The success of Laing+Simmons Macarthur|Camden is driven by the tailored personalised service, the ability to deliver outstanding results, the willingness and commitment to "Go Beyond" and do things differently.
When you deal with Chris and Tammy, you will experience firsthand the no fuss, helpful and practical approach they provide. Having grown up in the area and now raising their own family, Laing+Simmons Macarthur|Camden is proud to be able to support the local community, sports clubs and charities.
We understand that every home and client is unique, and we like to partner with you to provide a solution that meets your personal needs. Having a background in Engineering and Building we are able to provide ideas and solutions to our clients.
We also understand both the needs of landlords and tenants and we take the time to make sure all parties enjoy a relationship with us.
We welcome the opportunity to discuss your real estate needs and establish a solution that satisfies your requirements.
Laing+Simmons Macarthur | Camden
| | |
| --- | --- |
| | vCard |
Top agent!
I would highly recommend Chris as an agent. He is pleasant and has an excellent personality. He gives 200 percent of himself to his clients. I never thought selling a home could be so easy and stress free. I credit this to his extreme competence. I have been using Laing and Simmons, Chris to...
Impressive Service
Chris provided a brilliant service for us in the sale of our properties. His presentation, communication and resources were always to the highest standard. He was always available to discuss our requirements and provide feedback on the progress; from the the advertising of the properties...
Great Agent
Chris is a very professional dedicated and detailed real estate agent. In the first meeting Chris presented a marketing and selling strategy for our home that allowed us to understand the market and confidently know that we would achieve the result we needed. Throughout the campaign Chris would...
Great Agent
We viewed a block of land on line on a Saturday morning. Chris was the contact. We rang and left a message. A very short time later Chris contacted and we agreed to meet at the land at 2pm that day. Not an issue for Chris. He arrived just before 2pm and we made an offer. He very quickly...
Fantastic Agent
Chris was wonderful to work with when selling my Mum's home. As I was living some distance away, all our communication was by either phone or email. Nothing was ever too much trouble, and he kept me constantly updated after every viewing or communication with potential buyers. His efforts and...
Great agent!
Chris is an excellent real estate agent to work with. He is pleasant, knowledgeable and goes above and beyond with his customer service. Highly recommended! Taylor and Christie Cook
Thank you
Of all the years I've bought, sold or rented properties, I can honestly say that Chris and team at Macarthur Camden have been THE MOST brilliant team to deal with. I will always recommend working with Laing and Simmons Macarthur Camden because of this. Thank you for helping us into a beautiful...
Appreciation
A Quick note to say thank you and appreciate the excellence in service provided by Chris Angilley. I must say he is the best I have dealt with, in every manner Chris excels, his approach, support, customer service, care, punctuality, eye for detail is THE best in the business. We feel so...
Thank you
Good Morning Chris, Robert and I can't thank you enough for all of your assistance with purchasing our new land. Being our first land purchase, and with the hiccups we experienced along the way, we appreciate all of your help with getting us there in the end and your patience with us. We...
Going Above and Beyond
I just wanted to drop you this note to say thank you so much for going above and beyond to look after the property for them and that we appreciate all you have done for James and Sammie. All the very best to you and thank you again. Kind regards Christine
Happy Landlord
Hi Chris We really value the care you are putting on this property & also your pro-active approach on all the issues. We're very happy with your & the customers feedback. Hopefully the TV antenna is sorted soon, so we'll happy a VERY happy tenant Thank you Jun & Lenie
Find An Agent